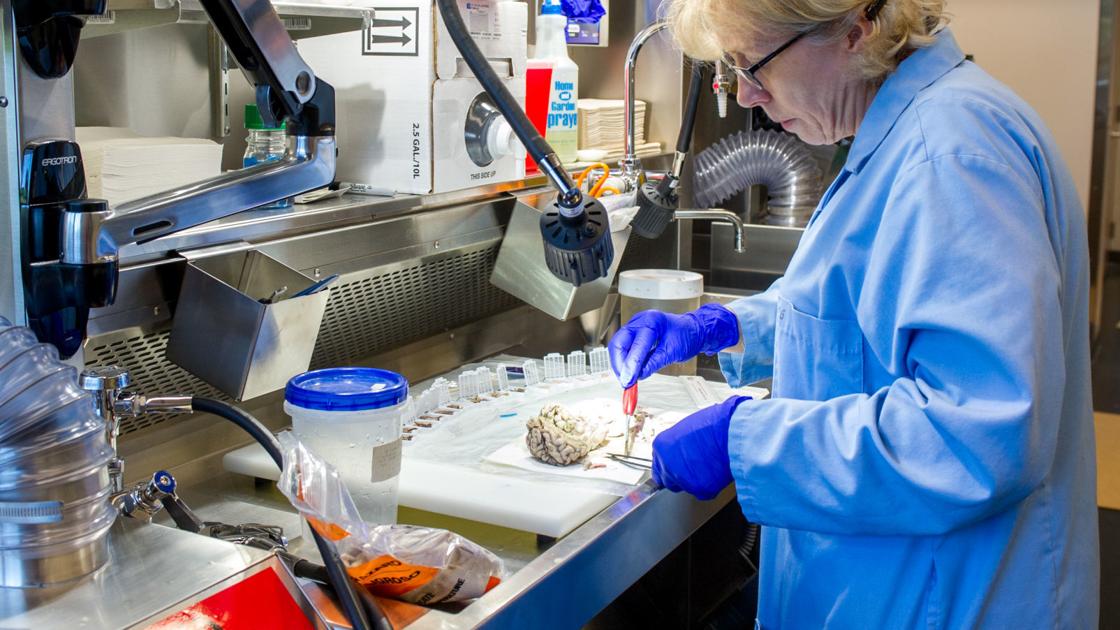 New UNL veterinary diagnostic center ready for further growth | Education
"I've never seen our members donate to a brick and mortar project like this," he said. "We usually donate to scholarships or other things, but our state organization and 42 local affiliates have stepped up and done amazing things."
Staff at the center, made up of 30 people, started moving into the new facility last week, Brodersen said, and work to deal with the new cases has already started.
Future UNL east campus vets will also be relocating to the new center starting this fall as they study microbiology, pathology and parasitology in their second year before transferring to the Iowa State University as part of a joint program.
Just inside the main entrance is the Dennis and Glenda Boesiger Family Learning Center, a state-of-the-art classroom space with projection screens and adjustable furniture named for Lincoln business owners, while that a teaching laboratory can accommodate up to 32 students.
In a hallway of the classroom are desks for professors and veterinary residents that the center hopes to hire in the future to provide expertise on specific issues, Brodersen said.
But it is the laboratories on the second floor where most of the mission of the veterinary diagnostic center takes place.
Two receiving areas are responsible for documenting the 50 to 80 samples that the center creates new case numbers for each day, or for handling post-mortem examinations on animals that have succumbed to the disease.